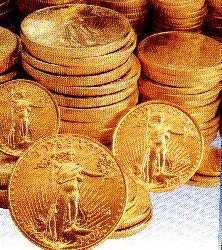 The marvel of all history is the patience with which men and women submit to burdens unnecessarily laid upon them by their governments.
---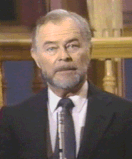 ---
---
---
They Said Even God Himself Couldn't Sink the Titanic!

ICEBERG DEAD AHEAD! What's going on in America today is that our nation's political and Christian leaders are rearranging the deck-chairs on the Titanic (our nation), while ignoring the huge gapping hole torn in the side of the ship's hull (our economy). The iceberg is the fraudulent Federal Reserve Bank. The band is playing, people are having a good time, because no one believes that the Titanic could actually sink. America couldn't become a Police State. It can't happen here. The ship is going down my friend, and you and I with it!

Remember, professionals built the Titanic, amateurs built the ark!

---

Gold is Not the Best Investment!

Proverb 8:11, "For wisdom is better than rubies; and all the things that may be desired are not to be compared to it."

I'm not against buying gold, not at all; I'm against fearmongering the masses to think that they cannot live without gold. You need wisdom my friend, and wisdom begins with the fear of God (Proverb 9:10). Proverb 11:30 says, "...He that winneth souls is wise."

Certainly, buying gold as a hedge is wise compared to buying stocks. Personally, I think gold is going to continue it's upward trend for a long time. With the dollar devaluing, gold prices as a commodity can only get stronger. Gold has inherent value. Gold exposes the dollar (funny money). Even coins from the ancient Roman Empire still have value for their metal content. The entireFractional Reserve banking system is fraud, originally started as a means of funding World War I, making the banksters much wealthier. They finance both sides of every war. While millions of soldiers die on a bloody field, the elite bankers get that much more richer! They love war!

I'm against trying to sell people on the great investment of gold, while the greatest investment of laying up treasures in Heaven is completely ignored. I even hear so-called pastors zealously promoting the sale of gold, while never saying a word about the gospel. It's apostasy! Soul-winning (preaching the gospel) is more important. Receiving Christ as your personal Savior is most important. All the gold in the world means nothing if you're unsaved and hellbound in your sins. With Heaven in view, and the shortness of this temporal life, buying gold is a shallow investment. You can't take any of it with you when you die!

If you do buy gold, just make sure that you invest most of your time, money and resources in getting people saved, laying up treasures in eternity as the Lord commanded (Matthew 6:20; 1st Corinthians 3:6-15; 2nd Corinthians 5:9-11; Revelation 14:13)."

—by David J. Stewart
Proverb 4:7, "Wisdom is the principal thing; therefore get wisdom: and with all thy getting get understanding."
---
1.3 million American citizens lost their home in 2007!
533,000 American citizens lost their job in November of 2008!
1.9 Million American citizens lost their job in 2008!
*Obama Rothschild Choice is a 1:32 hour, incredible eye-opening, honest and shocking documentary into the preponderance of evidence showing that The Illuminati gang have infiltrated, conspired and stolen our government. You couldn't make this stuff up. The last part of the video is the best when Texe exposes the Banksters. I didn't realize the extent of organized crime working in America's government until I watched this video and The Obama Deception by Alex Jones. Please watch it. I love Jewish people, and always will, just as I love Gentiles. No Christian can be right with God and hate anybody. We are commanded to hate evil and sin, not people (Psalm 97:10). The issue is not Jewish; but rather, a small group of elite members of Secret Societies who are destroying America's sovereignty, bankrupting our economy and exploiting our children in the military to achieve world government.

Their goal is power, control and wealth; but the deeper truth is that Satan is using them as willing servants to bring to fruition the Beast System (New World Order) of the coming Antichrist. The Devil offered Jesus all the pleasures, wealth and fame of this world in Matthew 4:8-10 if Jesus would bow before him in worship. Of course, Jesus used the Word of God to resist the Devil, as we should too. America's federal government has been hi-jacked by thug criminals!

---

---

Wall Street is Washington and Washington is Wall Street.
"Technocrats are bureaucrats who know how to use a computer to cook the books." —Gerald Celente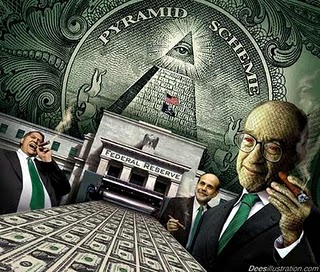 Control the Money, Control the World
The powers of financial capitalism had a far-reaching plan, nothing less than to create a world system of financial control in private hands able to dominate the political system of each country and the economy of the world as a whole.
Their secret is that they have annexed from governments, monarchies, and republics the power to create the world's money.

International Bankers have Stolen the Power from the Worlds' Sovereign Nations to Create Money

The system of privately owned banks beginning in England in 1694 and now dominating the United States and every developed nation have financed most of the world's wars in the last three hundred years, greatly enabled and extended them by financing both sides, and driven these countries into massive debt, essentially enslaving governments and populations to international banking institutions

We cannot even begin to understand how great concentrations of economic and political power have developed in our country, why our farmers are being driven out of the agricultural industry in droves, how the advocates of world government are aiming to subjugate the nutritional supplement industry to the much more concentrated pharmaceutical industry, or why we are approaching a massive financial crisis that threatens to vaporize the average person's wealth while enriching only the very tip-top figures in the banking industry, unless we understand what real money is and what kind of an unthinkable crime and complete conspiracy the formation of our central bank has been.